News
Parakar inside
18/09/2023
Parakar Group wins the Benelux Enterprise Award 2023
We are glad to announce that Parakar is listed in the Benelux Enterprise Awards 2023.
Organized by EU Business News, this program aims to honor enterprises that show outstanding excellence in their respective fields within the Benelux region.
The Benelux Enterprise Awards celebrate a diverse range of businesses, both established industry leaders and promising newcomers. This reflects the program's commitment to recognizing excellence regardless of a company's size or sector.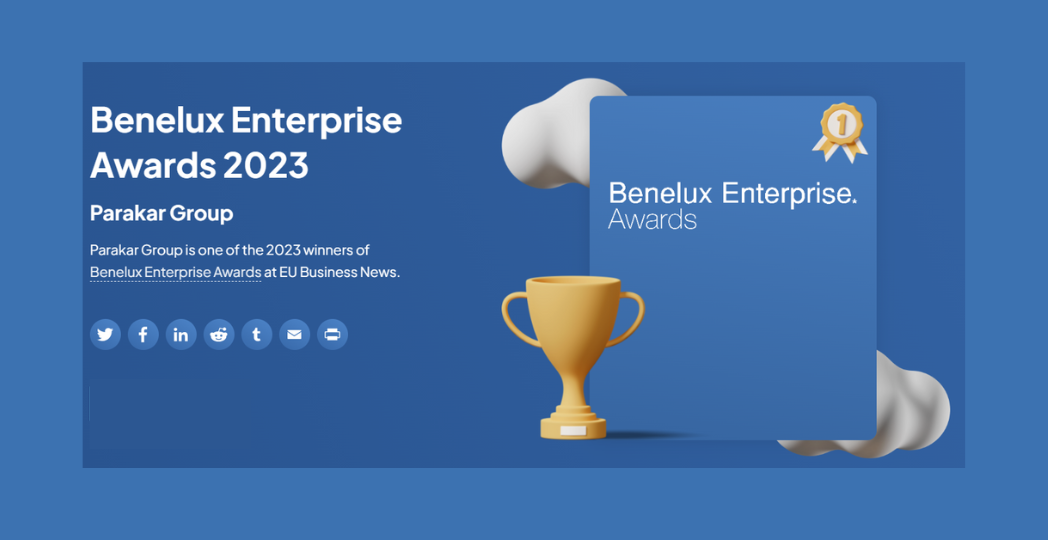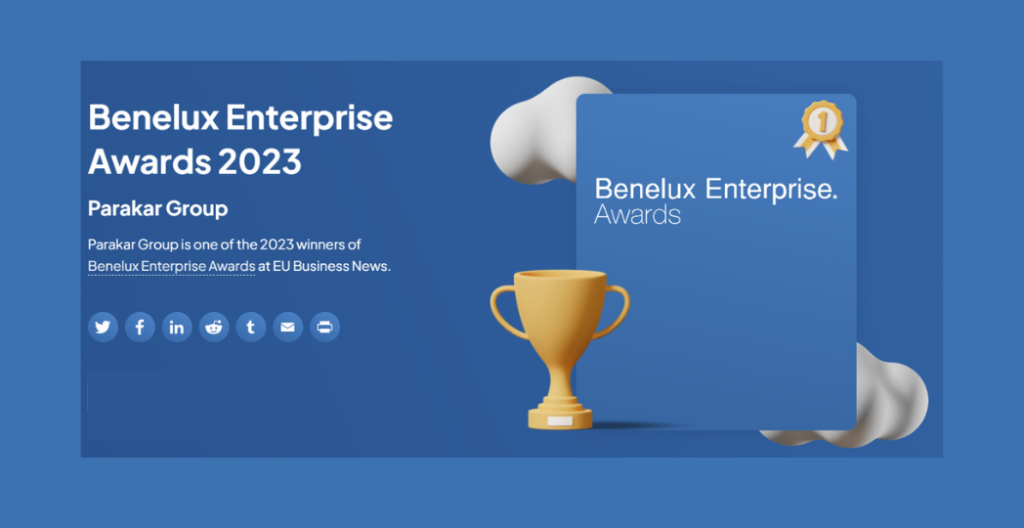 This recognition is a testament to the dedication and hard work of our entire team. It confirms our belief in our mission to achieve excellence in delivering high-quality services to our clients and partners.
We are delighted to share this achievement with our valued customers, partners and employees.
It motivates us to keep pushing boundaries, innovating and striving for excellence in everything we do. We remain committed to delivering exceptional solutions and services that exceed expectations and step into a seamless international employment landscape.
Thank you for being a part of this incredible journey!