6 Easy Steps of Setting Up Your Foreign Entity
Setting up a fully functional business involves many factors. We have streamlined them into 6 easy steps. First, you have to determine the type of business entity, understand the legal entity formation and align with your vision and development.
There are various types of entities available, such as sole proprietorship, LLC, partnership, or corporation. Depending on factors like liability protection required and the number of owners involved, you can choose and establish the appropriate business entity.
Have you ever wondered why business entities are necessary? Why does a business need a legal structure? The reason is that the chosen entity type impacts tax implications, financing options, ownership structure, control mechanisms, and legal compliance. Additionally, local and state laws play a role as they dictate the permits, registrations, and licenses needed to operate your business.
Now that you understand the importance of creating a business entity, let's delve into the process of how to establish one.
Note: this is a standard overview as there will be some differences per country that we can help navigate successfully.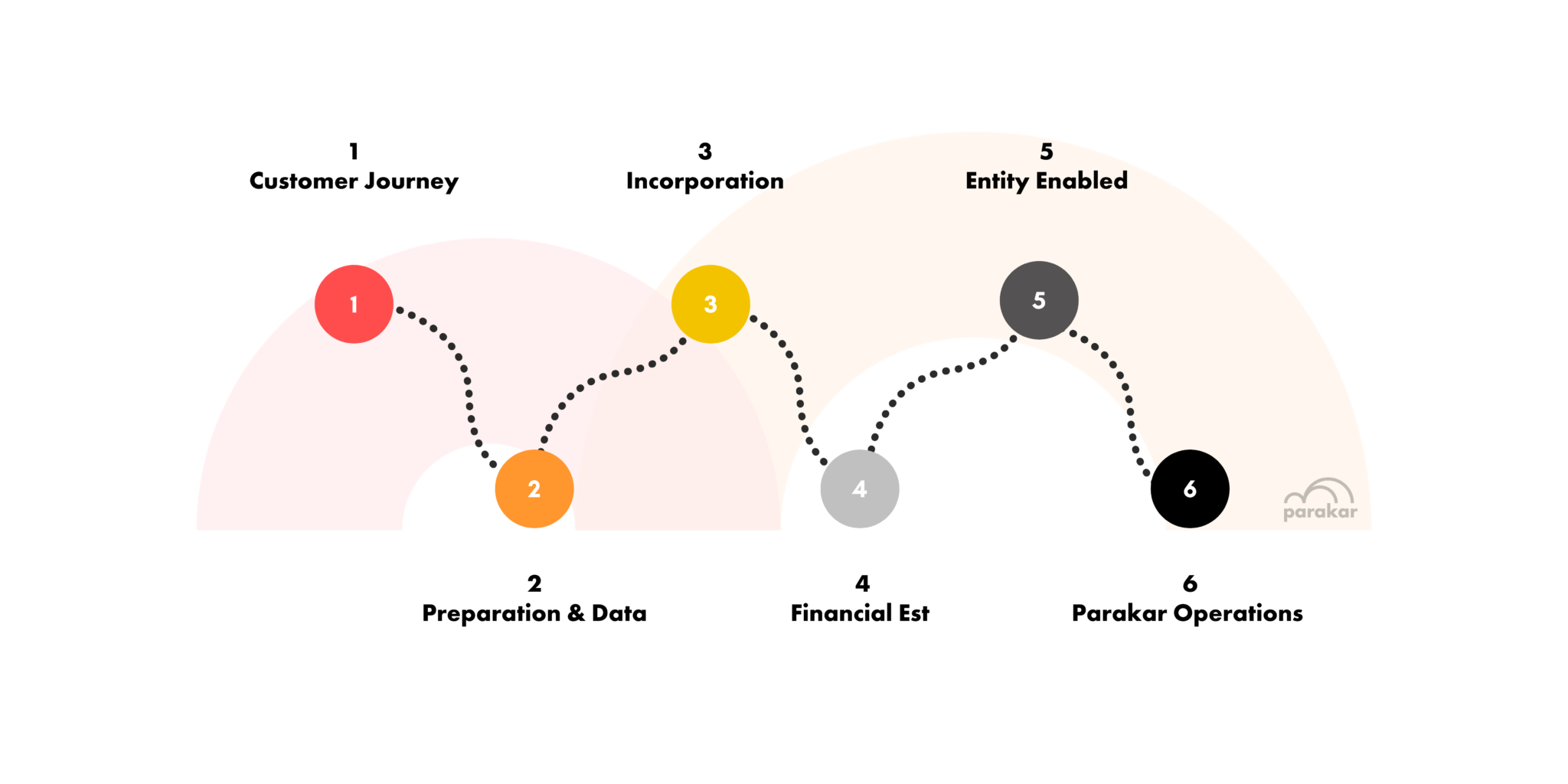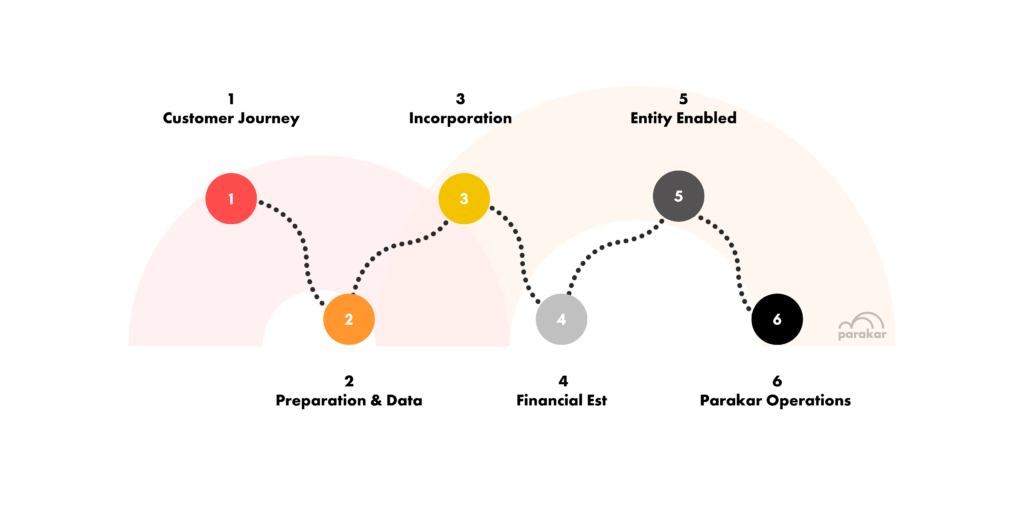 Customer Journey
The first step of our cooperation begins with understanding your international ambitions. We can support defining your goals, when you're first starting out. But even when you have a strategy all worked out, having an understanding of what you want to achieve and how, allows us to better set up a roadmap to align on needs, tools, timing, and next steps to take.
Preparation & Data
With the roadmap and contracts agreed, preparation is key. We will work closely together to collect all related legal data required to open your entity. This phase is oftentimes the bottleneck. The more streamlined we can complete this process, the easier all other steps will be.
Incorporation
Our legal teams together with a notary will officially incorporate your business in country, navigating all legal requirements and registrations, with the Chamber of Commerce and Trade Registry.
Financial Establishment
We will finish the establishment with all financial aspects. Supported by UBO and KYC's we establish your bank account, enable your Tax, VAT, and financial activation.
Entity Enabled
We enable your entity with relevant mandatory and supplemental benefits to support hiring employees compliantly onto your new entity. Licenses, insurances, pensions, immigration, and benefit contracting enabled.
Parakar Operations
Parakar will transfer your employees safely onto your newly established entity with compliant in-country employment contracts. We support ongoing HR and Payroll operations by our local in-country teams.
Parakar is your trusted partner!
Navigating the complexities of entity establishment can look like a daunting task, but with Parakar as your trusted partner, you have one point of contact through the entire process. We will handle all contact with external parties, so you won't have to. Lean more to discover how Parakar can help your organization expand your business across Europe.