Let Parakar be your local Belgian employment guide!
We are very proud to inform you that as of today we are officially open for business in Belgium! After Germany, the Netherlands, Ireland, France, and Spain Parakar now offers Employer of Record services in Belgium as well.
Belgium, with the beautiful capital city Brussels, as well as the capital of the European Union, has a fascinating history with international flair. Its advanced economy and good facilities such as excellent healthcare, and high-quality education, make Belgium a popular country for foreign businesses to expand.
Let us take care of your Belgian business
As our partner, you are already familiar with the way we take care of business. The combination of quality, speed, and absolute compliance, combined with our local presence and knowledge, will help your clients grow their Belgium business in the same way we do in other countries.
Let us be your Belgium local partner and get in touch with our sales team to request your first Belgium Cost Estimate. We're ready to help you out!
Here's all you need to know for a quick start: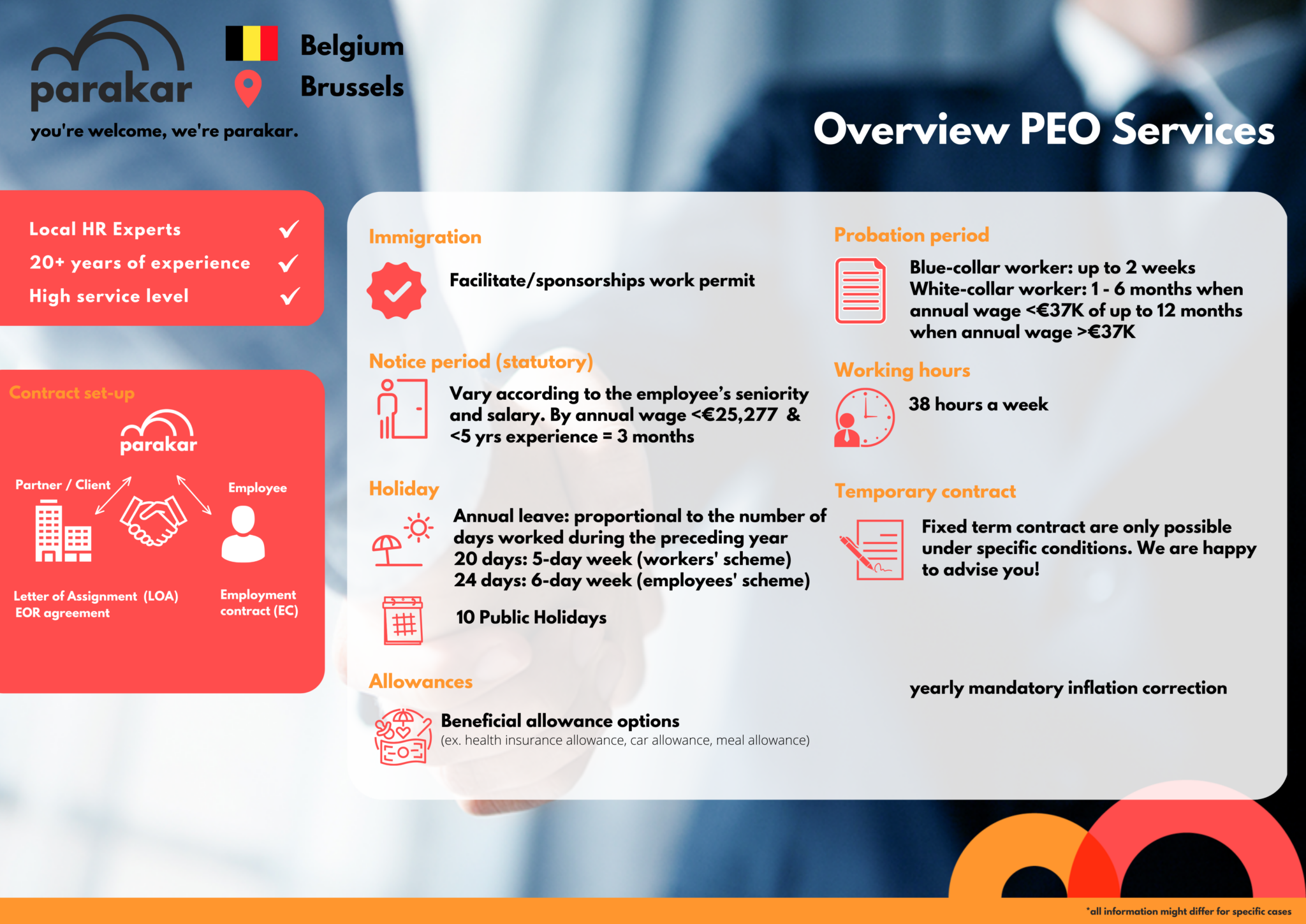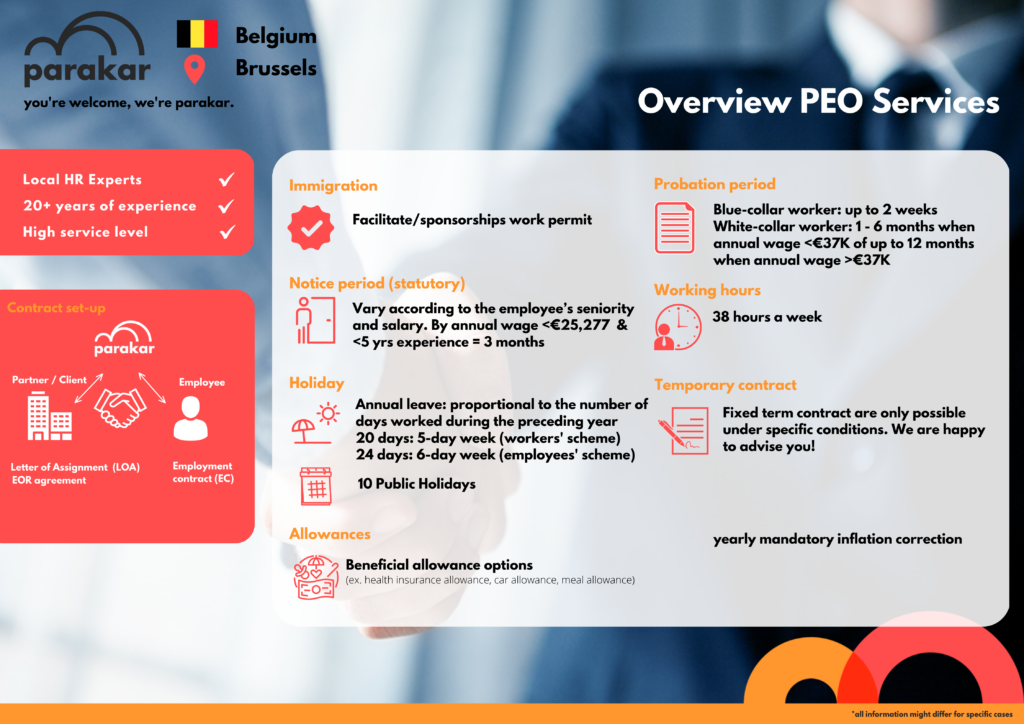 To make your start in Belgium as smooth as possible, we put the most important things you need to know into the infographic above. Including information like: Working hours, Probation period and all there is about Holiday leave. Want to know more or start employing directly? Let's get in touch!