Payroll & HR on Demand
How it works
Enjoy our payroll services and/or a comprehensive HR on Demand package, taking care of all employee management needs.
Managed Monthly Payroll
Our payroll department handles various tasks, including the preparation of employee pay-slips, providing monthly payroll reports and more.
HR on Demand
You retain complete control over your HR processes, and you only pay an hourly rate for the support you actually use.
Access to Professional Services
Go the extra mile – including entity set up, expenses platform, benefits contracting, immigration, and more.
Summer Offer!
Free consultation + 50% off on the Onboarding Fee + 10% off on the monthly Management Fee
Celebrate this summer with an exclusive offer from Parakar! Start with Payroll & HR on Demand or HR on Demand before the 30th of September.
Expand your business in the Netherlands, Germany or Ireland with our Payroll and HR services and enjoy our Summer Offer. The Summer Offer includes a free 50 minutes consultation with our experts, 50% discount on the Onboarding Fee & 10% discount for 1 year on the monthly Management Fee.
With Parakar, you have the flexibility to choose the level of support that suits your organisation's requirements. Our optional services, such as handling legal matters, providing contract support, and assisting with employee offboarding, give you peace of mind knowing that every aspect of HR is taken care of.
On Demand Services
Our outsourcing services are carefully crafted to offer you the utmost flexibility! You can choose between our regular monthly payroll service and/or on demand HR services, both of which are fully customizable to suit your unique requirements. Whether you need support for general HR tasks or seek advice on intricate matters, our team is ready to assist.
By choosing for the on-demand option, you retain complete control over your HR processes and only pay an hourly rate for the specific support you use. This solution is perfect for companies that prioritize maintaining a higher level of autonomy in their HR management while benefiting from the expertise of our local HR professionals whenever the need arises.
Our additional Professional Services go the extra mile –including entity set up, expenses platform, benefits contracting, immigration, & more.
Preparation of employee pay-slips: Accurate and timely preparation of employee pay-slips based on the monthly input provided by our clients.
Monthly payables list: A monthly payables list, giving you a clear overview of your financial obligations related to payroll.
Sharing pay-slips with employees: Sharing of pay-slips with your employees, ensuring transparency and enhancing employee satisfaction.
Coordination of payroll-related monthly returns: Handling of the submission process to social security and fiscal authorities, ensuring compliance with legal requirements.
Support during field audits: In the event of social security and payroll-related field audits, Parakar provides valuable support.
Year-end employment statements: Parakar provides employees' year-end employment statements, where applicable.
Onboarding: Onboarding, registrations, supporting compliance, timing, benefits, documentation.
Non-statutory sick leave: Notifications registry and advice.
Contract support: Support with extensions or other employment contract amendments or updates.
Employee administration support: Support with timesheets and PTO – if required.
Offboarding: Offboarding, including advice on terminations in case of resignation or smooth mutual agreed termination.
In-country specialist: Local support available for employee and client.
General advice: Advice on compliance, expenses, tax, immigration, health insurances.
Entity Setup & Enablement Services
With a comprehensive suite of services and tailor-made solutions, we do all we can to make your footprint abroad a seamless and successful business. At Parakar, we believe that no expansion is too challenging when you have the right partner by your side. From managing non-resident payroll to establishing full legal entities or exploring shelf company options, we've got you covered. Let us be your trusted guide in unlocking the full potential of your global expansion.
Professional Services
Parakar is your trusted partner when it comes to expanding your business internationally. We offer an extensive array of services and personalized solutions to make your global expansion seamless and successful. From managing expenses and benefits to handling immigration services and office setup, we've got you covered.
Our expert team also takes care of monthly employment accounting and annual statutory reporting, ensuring compliance with local regulations. With access to our Professional Services, you can confidently employ and operate in your new market, knowing that every aspect of your international venture is in capable hands. Gain access to our Professional Services, empowering you to effortlessly employ and operate in your new market.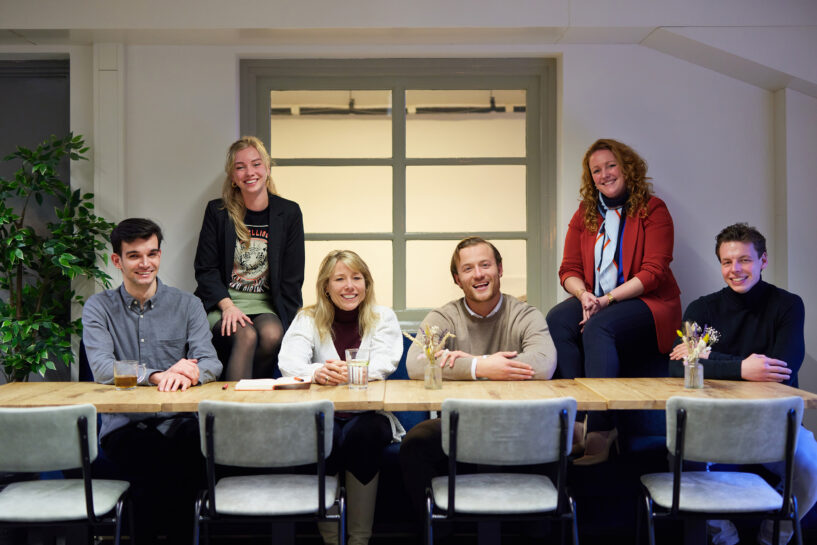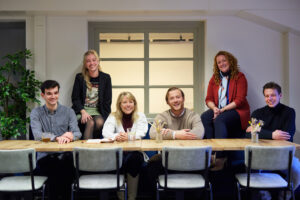 Let us guide you
Ready to take your business to new heights? Don't miss out on our comprehensive solutions for expanding abroad. Contact us today to discuss how Parakar can support your unique needs and help you thrive in international markets.
Let's connect and unlock the full potential of your global expansion.
Fill in the form
Speak to our Experts
Can we start answering some of your questions?
Our Frequently Asked Questions
Below you'll find answers to the most burning questions you may have about Parakar or our Employer of Record service. If you can't find the answer, we're more than happy to answer them in a consult.
Founded 20+ years ago by Johan Opperman, now Parakar has grown to an enthusiastic team of young professionals. Our experts are located in our offices in Dublin, Breda, Cologne, Barcelona and Paris. All local specialists are ready to help you out with HR and payroll. With the support of sales, marketing and finance Parakar forms a great team for growth in the future!
How long does Parakar exist?
The Parakar Group was founded in the Netherlands around the turn of the millennium (2001) by Johan Opperman. It has since rapidly expanded into its present form where we help companies all over the world expand their business.
Which services do we provide?
All our services are to make your employees start working internationally. If you're expanding your business abroad, Parakar takes care of your people abroad.
We take full responsibility for payroll, taxes, compliance and all the administrative burden that come with moving your business abroad. While you focus on managing your business, we take care of employment management. Check out all our services.
Which countries do we serve?
Parakar provides employment services in the Netherlands, Ireland, Germany, Belgium, Spain, France, United Kingdom, Poland, Italy and Portugal. All HR experts speak the local language and we have all the knowledge of the local employment law and administrative matters that comes with employing people in the specific country of choice. Next to that we're located in every city centre of the countries we serve.
Can we provide services in other countries?
Although we're focused on providing support in the countries we know best, we deliver our services in many other countries too. We do this through a strong partner network which basically covers all other European countries. Over the years we offered services all across Europe for our partners to help them organize a great employment migration.
Why should we choose working with Parakar?
Parakar chooses to focus on delivering high quality services in the countries we know best. We're located in the city centres of the countries we serve, so we always know our way around.
Trust and personal service is really important in our work. We do everything in thinking along, both on a business and on a personal level. With years of experience we run faster than everyone else within the clear agreements that we make with a client. Parakar is more then your local HR-department, we're your local partner.
How can I request a quote?
Parakar is happy to help you out with a quote. Please contact us by filling out the contact form below or give us a call! You can find all our contact information at the contact page. We will get back to you as soon as possible!
Is there a minimum number of employees to use the services of Parakar?
There is no minimum number of employees to use the services of Parakar. We can help you out from one employee that requires our services.
I have a request and I can't find the solution on your website.
With Parakar, the extra mile goes a long way. We look further than the standard services we offer so please contact us directly if you cannot find the answer to your question on our website.
Trusted by our clients
What they say
"Parakar's onboarding procedure is very professional. A real asset."
"Parakar took care of all my worries. They are proactive."
"Parakar get things done. They are always on time and efficient."
"Parakar has the local knowledge."
"Parakar are licensed with important NEN certificates, showing their involvement in taking care of our employees."
"Parakar provided an easy, fast solution to my question and are always ready to help."
"Parakar make it look easy. Their way of communicating is friendly and professional."
"I value their high action. Parakar is always ready to help."
"Parakar is very efficient and always think in solutions."
"I feel I can count on Parakar."